OLIVERIOS

OLIVERIOS STEAK AND CHOP HOUSE

LEMONT

ZEPPA

FRANK ANDFRANCESCA.COM

FRANK AND FRANCESCA

AFTERGLOW 

GENE AND FRANCESCA

AFTERGLOW4U.COM

FRANKROSSIMUSIC.COM

LORI SHANE AND THE MIX

ROXANNEANZELONE.COM

FRANKPRIMO.COM

FRANK PRIMAVERA

SINGER

WEDDING DJ

WEDDING DJ

PAPA JOES

JOHNNYS CHAR-HOUSE

JOHNNYS CHARHOUSE

LIMESTONE CITY GRILL

ENTERTAINMENT

LISAMCCLOWRY.COM

LISA MC CLOWRY

ORLAND PARK

TAZZA


Please take a moment to sign into our GUEST BOOK.

 Leave a comment.

We love hearing from you!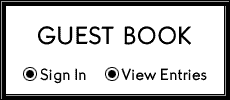 If you would like to receive our mailings and updates or need information about booking Afterglow...

Please email us at:

Contact@Afterglow4u.com 

Saturday March 4th and 25th, 6:00-9:00.

OPA! Modern Greek Cuisine.

8801 W. 143rd, Orland Park. 

Playing in the bar. 

Drinks and appetizers served.

Call for Reservations. 708-966-4571